W restauracji "Nowy Świat Muzyki" zgromadzili się dziennikarze i przedstawiciele biznesu. Podczas swojej prezentacji dietetyk Aneta Żebrowska opowiedziała o pozytywnych skutkach spożywania owoców i warzyw.

Celem projektu "REFRESH YOUR LIFE" jest informowanie o europejskich, świeżych owocach i warzywach oraz ich promocja na rynkach wewnętrznych Niemiec, Polski i Czech.

Operatorzy międzynarodowego programu pochodzą z czterech krajów europejskich: Cypru z owocami mandora, Bułgarii z wiśniami, Rumunii z jabłkami i pomidorami oraz Grecji z kiwi, brzoskwiniami, arbuzami, truskawkami i morelami.

Organizacjami uczestniczącymi w programie są PANAGROTIKOS Cyprus – Koordynator, Związek Izb Greckich (UHCC), Bułgarskie Narodowe Ogrodnictwo (BNHU), PRODCOM Rumunia.

Wartość odżywcza i smak europejskich owoców i warzyw jest ważnym priorytetem Unii Europejskiej. Zgodnie ze standardami europejskimi owoce i warzywa dostępne na rynku są pożywne, zdrowe, dojrzewają w odpowiedni, określony sposób oraz zawierają wszystkie niezbędne informacje, na przykład jak spożywać je po umyciu, itp.

Wysoką wartość odżywczą świeżych owoców i warzyw zapewniają obowiązujące normy i wymagania systemów jakości dotyczące produkcji. Regularne spożywanie świeżych owoców zapewnia dostarczenie organizmowi niezbędnych składników i zrównoważoną dietę.


Projekt "REFRESH" jest przeznaczony do promocji świeżych owoców i warzyw na rynku wewnętrznym w Niemczech, Polsce i Czechach.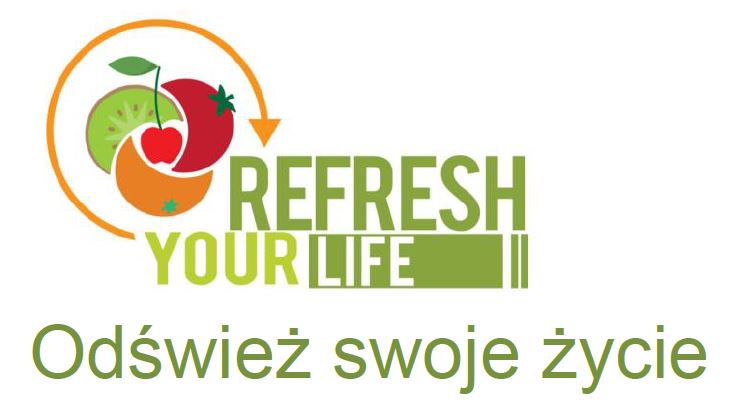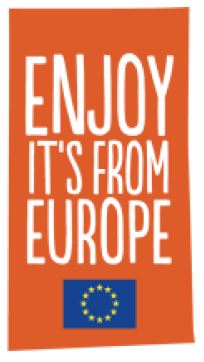 Komisja Europejska i Agencja Wykonawcza ds. Konsumentów, Zdrowia, Rolnictwa i Żywności (CHAFEA) nie ponoszą żadnej odpowiedzialności za jakiekolwiek wykorzystanie zawartych w niej informacji.




UNIA EUROPEJSKA WSPIERA KAMPANIE, KTÓRE PROMUJĄ ZDROWY STYL ŻYCIA




Owoce i warzywa (OiW)

Wartość odżywcza i smak
Wartość odżywcza i smak europejskich owoców i warzyw jest priorytetem dla rozwoju rolnictwa w Unii Europejskiej. Zgodnie ze standardami europejskimi dostępne na rynku owoce i warzywa powinny mieć dobrą wartość odżywczą, prozdrowotne właściwości i być metkowanymi ze wszystkimi niezbędnymi informacjami w sprawie odpowiedniego dojrzewania, sposobu konsumpcji - po ich umyciu itp.

Wysoką wartość odżywczą świeżych owoców i warzyw zapewnia przestrzeganie obowiązujących norm, wymagań dotyczących systemów jakości produkcji, a regularne spożywanie świeżych owoców zapewnia dostarczanie organizmowi niezbędnych składników i zrównoważonej diety.

Spożycie owoców i warzyw: wpływ na zdrowie
Spożywanie owoców i warzyw oraz ich wpływ na zdrowie są potwierdzone przez wiele badań naukowych, a na poziomie europejskim zidentyfikowano różne pozytywne skutki zgodnie z EU Science HUB. Najważniejsze to:
Na zdrowie układu krążenia
Na cukrzycę typu 2 
Na raka 
Na masę ciała/spożycie energii 
Na zdrowie kości 
Na zdrowie zębów

Jakość
Prawodawstwo UE ustanawia surowe kryteria gwarantujące standardy dla wszystkich produktów europejskich.

Kluczowe dane dotyczące europejskiej polityki jakości to wspólna organizacja rynków produktów rolnych, określenie wspólnych ram prawnych dla wszystkich państw członkowskich UE w celu wspólnego określenia specyfikacji, ram operacyjnych i systemu kontroli, które zapewniają wspólne specyfikacje na cały rynek europejski. Metody uprawy i produkcji spełniają międzynarodowe i europejskie standardy jakości i bezpieczeństwa. Te normy będą rozpowszechniane na rynkach docelowych.

Bezpieczeństwo żywności
Bezpieczeństwo żywności jest priorytetem dla Europy. Głównym celem polityki Komisji Europejskiej w zakresie bezpieczeństwa żywności jest zapewnienie wysokiego poziomu ochrony zdrowia ludzi i interesów konsumentów, dotyczących żywności, biorąc również pod uwagę różnorodność i skuteczne funkcjonowanie rynku wewnętrznego. Ścisłe przepisy UE zostały zaostrzone w 2000 r., celem zagwarantowania bezpieczeństwa europejskiej żywności. Zintegrowane podejście UE ma na celu zapewnienie wysokiego poziomu bezpieczeństwa żywności, zdrowia i dobrostanu zwierząt oraz zdrowia roślin w Unii Europejskiej poprzez podejmowanie spójnych środków przez gospodarstwa rolne i właściwego ich nadzoru.

Władze UE dokładnie oceniają ryzyko i zawsze poszukują najlepszych możliwych opinii naukowych, przed zakazaniem lub dopuszczeniem jakiegokolwiek produktu, składnika, dodatku lub organizmu zmodyfikowanego genetycznie. To rozpowszechnianie wiedzy umożliwi konsumentom ocenę produktów UE, zrozumienie, dlaczego tak duży nacisk kładzie się na bezpieczeństwo żywności, a tym samym zachęcenia ich do kupowania produktów UE, a nie produktów importowanych z innych krajów.

Wizerunek/uznanie produktów europejskich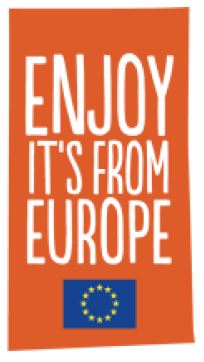 Celem programu jest wzmocnienie pozytywnego wizerunku produktów europejskich pomiędzy zdefiniowanymi grupami docelowymi, które mają wystarczające umiejętności do odbierania i przesyłania wiadomości programowych. Napis "Enjoy it from Europe" będzie widoczny na wszystkich materiałach komunikacyjnych w ramach programu.
PRODUKTY

Świeże owoce i warzywa Koszyk programu zawiera następujące elementy:

Świeże owoce
Kiwi
Brzoskwinie 
Czereśnie 
Arbuzy 
Jabłka 
Pomarańcze 
Truskawki 
Morele 
Mandora - Ortanique


Świeże warzywa

Kiwi (Grecja)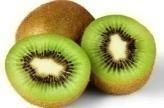 Kiwi to pyszna jagoda drzewiastej, wijącej się winorośli i jest powszechnie znana pod nazwą "kiwi". Pochodzi z Chin i jest określany jako owoc narodowy tego kraju. Pierwotnie znany jako "Yang Tao", kiwi jest owalnym, matowym, brązowym owocem z mechatą skórką Miąższ owocu jest soczysty, półprzezroczysty, jasno zielony o promiennym wzorze z jaśniejszych liniami, piegowaty z kilkoma maleńkimi, jadalnymi czarnymi nasionami. Kiwi ma wyjątkowy i orzeźwiający smak o miękkiej i kremowej konsystencji.

Niesamowitą zaletą kiwi jest jego zdolność do ułatwiania wchłaniania żelaza w organizmie. Bogactwo witaminy C i innych fitosteroli, takich jak luteina i zeaksantyna uzupełniają niedobory żelaza w organizmie i zapobiegają zaburzeniom związanych z tym niedoborem. Kiwi jest owocem korzystnym dla pielęgnacji zdrowia oczu. Jak już wspomniano, jest on źródłem fitosteroli - lutein i zeaksantyny, które są krytycznymi składnikami wpływającymi na zdrowie ludzkiego oka. Te pomocne składniki wraz z witaminą A chronią oczy przed zaćmą, zwyrodnieniem plamki żółtej, związanym z wiekiem i innymi zaburzeniami niszczącymi wzrok.

Brzoskwinia (Grecja)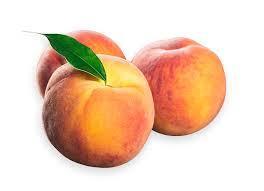 Brzoskwinie mają niską zawartość tłuszczów nasyconych i cholesterolu, zawierają imponujący asortyment witamin i minerałów, które sprawiają, że jest to prawdziwa korzystna dla zdrowia człowieka żywność. Porcja brzoskwini pokrywa 17% dziennego zapotrzebowania na witaminę C, zawartość pozostałych składników odżywczych jest niska, ale poczekaj, aż zobaczysz, ile ich jest i co mogą zrobić.

Żelazo w brzoskwiniach jest niezbędne do tworzenia czerwonych krwinek i przenoszenia tlenu z płuc w komórkach całego ciała. Inną korzyścią prozdrowotną brzoskwiń są flawonoidy, takie jak likopen i luteina, które współpracują ze sobą, zapobiegając zwyrodnieniu plamki żółtej, rakowi i chorobom serca. Inne zalety brzoskwiń, które zdecydowanie warto wymienić, to duża zawartość witaminy E, witaminy K, niacyny i miedzi i mniejsze, ale znaczące ilości magnezu, manganu, wapnia i fosforu.

Świeża czereśnia (Bułgaria)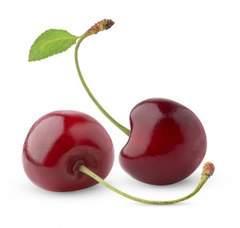 Czereśnia to słodki letni przysmak, ale także wspaniały owoc korzystny dla zdrowia i dobrego odżywiania. Czereśnie są jednym z najlepszych owoców bogatych w antyoksydanty, zawiera melatoninę dla dobrego snu, zwalcza stany zapalne i uśmierza ból związany z zapaleniem stawów.

Czereśnie są bogate w przeciwutleniacze. Przeciwutleniacze są bardzo korzystne dla zdrowia, w tym zdolność do zapobiegania rakowi i chorobom serca, a także zwalczania wolnych rodników. Przeciwutleniacze występujące w czereśniach spowalniają również oznaki starzenia.
 
Niektóre odmiany czereśni zawierają melatoninę - naturalną substancję, która jest zazwyczaj wytwarzana przez mózg do regulacji cykli snu. Czynniki, takie jak sztuczne oświetlenie, które doświadczamy w wielu biurach i domach, ograniczają ilość wytwarzanej przez ludzkie ciało melatoniny, a spożywanie czereśni może zwiększyć jej poziom.

Czereśnie zawierają substancje znane jako antocyjany - fioletowe i niebieskie pigmenty, które nadają czereśniom ich kolor. Według NYU Langone Medical Center, związki te zmniejszają ból związany z różnymi rodzajami zapaleń. Czereśnie są również stosowane w celu łagodzenia bólu związanego z zapaleniem stawów i dną moczanową, chociaż stopień w jakim łagodzą one ból, wymaga dalszych badań. Czereśnie zawierają także bor, który jest korzystny dla zdrowia kości w połączeniu z magnezem i wapniem.

Arbuz (Grecja)



Arbuz, ze względu na zawartość wody i błonnika, jest korzystny do profilaktyki i utrzymania prawidłowości działania przewodu pokarmowego. Zawiera tylko 46 kalorii na filiżankę, ale jest bogaty w witaminę C, witaminę A i wiele prozdrowotnych związków roślinnych. Spożywanie bogatych w wodę i błonnik owoców i warzyw, w tym arbuza, może być bardzo korzystne w regularnego i prawidłowego wypróżniania.

Arbuz zawiera również tiaminę, ryboflawinę, niacynę, witaminę B6, folian, kwas pantotenowy, magnez, fosfor, potas, cynk, miedź, mangan, selen, cholinę, likopen i betainę. Według National Watermelon Promotion Board, arbuz zawiera więcej likopenu niż jakikolwiek inny owoc lub warzywo.

Jabłka (Rumunia)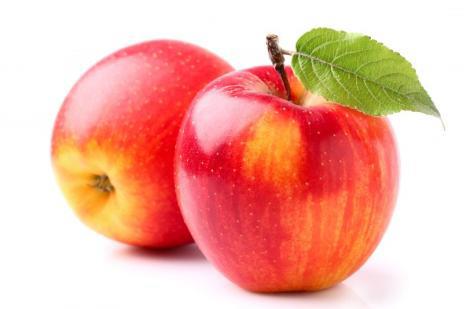 Jabłka, to jeden z najczęściej uprawianych i spożywanych owoców na świecie, są one nieustannie promowane jako "cudowne jedzenie".

Składniki odżywcze i przeciwutleniacze w jabłkach mogą przyczynić się do zmniejszenia ryzyka zachorowania na raka, nadciśnienie tętnicze, cukrzycę i choroby serca. Jabłka nie zawierają tłuszczu, sodu i cholesterolu, jedno średnie jabłko dostarcza 14% dziennej zalecanej wartości witaminy C, w dodatku zawiera bor, minerał, który jest korzystny dla zdrowych kości.

Regularne spożywanie jabłek sprzyja zapobieganiu chorobom Alzheimera i Parkinsona oraz chorobom serca, żołądka i wątroby, powstawaniu kamieni żółciowych, zaparciom, niedokrwistości i cukrzycy. Zmniejszają również ryzyko zachorowania na reumatyzm, chorób oczy, różne nowotwory i dnę moczanową. Jabłka zmniejszają osłabienie, objawy czerwonki i korzystne wpływają na trawienie. Wreszcie, pożyteczne są one w pielęgnacji zębów i skóry.

Pomarańcze (Grecja)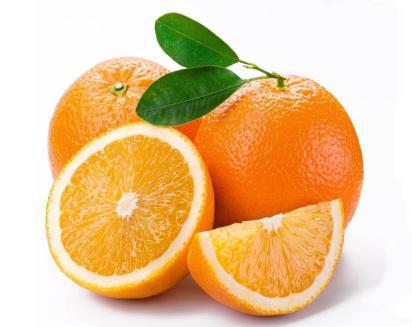 Pomarańcze są popularnym owocem ze względu na ich naturalną słodycz, szeroką gamę odmian i różnorodność zastosowań, z soków i marmolady przez maski kosmetyczne do kandyzowanych plasterków pomarańczy.

Utrzymanie niskiego spożycia sodu ma zasadnicze znaczenie dla obniżenia ciśnienia krwi, jednak zwiększenie spożycia potasu może być tak samo ważne ze względu na jego działanie rozszerzające naczynia. Jako doskonałe źródło silnej antyoksydacyjnej witaminy C, pomarańcze mogą również pomóc w zwalczaniu wolnych rodników, o których wiadomo, że powodują raka. Chociaż odpowiednie spożycie witaminy C jest konieczne i bardzo korzystne, jako przeciwutleniacza, ilość niezbędna do spożycia w celach terapeutycznych na raka jest większa niż jesteśmy w stanie spożyć.

Jedno z badań wykazało, że witamina C z pomarańczy może pewnego dnia być wykorzystana do leczenia raka jelita grubego, ale do tego celu będzie potrzeba ilość witaminy C z 300. pomarańczy. Chociaż pomarańcze są kwaśne, zawierają one wiele zasadowych minerałów, które są korzystne do alkalizacji ciała. Pod tym względem, są one podobne do cytryn, które są jednym z najbardziej dostępnych alkalizujących pokarmów.

Truskawki (Grecja)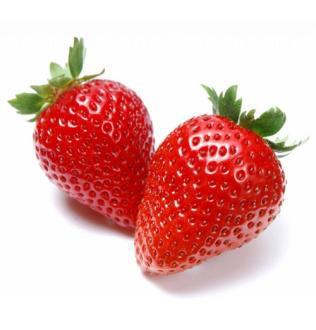 Truskawki oferują wiele potencjalnych korzyści dla zdrowia i mogą być pożyteczne w ochronie przed szeregiem chorób. Zawarta w truskawkach flawonoidowa kwercetyna jest naturalnym środkiem przeciwzapalnym, który wydaje się zmniejszać ryzyko miażdżycy i chroni przed uszkodzeniami, spowodowanymi przez lipoproteiny o niskiej gęstości (LDL) w badaniach na zwierzętach.

Wysoka zawartość polifenoli w truskawkach może również zmniejszyć ryzyko chorób sercowo-naczyniowych, zapobiegając gromadzeniu się płytek krwi i obniżając ciśnienie krwi za pomocą mechanizmów przeciwzapalnych.

Inne badania wykazały, że spożywanie truskawek pomaga obniżyć poziom homocysteiny, aminokwasu w krwi, związanego z uszkodzeniem wewnętrznej wyściółki tętnic.

Truskawki mają niski indeks glikemiczny i są bogate w błonnik, który jest pożyteczny do regulacji poziomu cukru we krwi i zapewnia jej stabilność, unikając ekstremalnych wskaźników. Truskawki są dobrym wyborem dla diabetyków, ponieważ mają niższy indeks glikemiczny (40), niż wiele innych owoców. Truskawki są doskonałym źródłem kwasu foliowego. Odpowiednie spożycie kwasu foliowego jest niezbędne dla kobiet w ciąży w celu ochrony przed wadami cewy nerwowej u niemowląt. Truskawki są bogate w niezbędne składniki odżywcze: witaminę C, potas, kwas foliowy i błonnik. Jedna filiżanka świeżych truskawek zawiera 160% dziennej zalecanej ilości witaminy C, za jedyne 50 kalorii.

Morele (Grecja)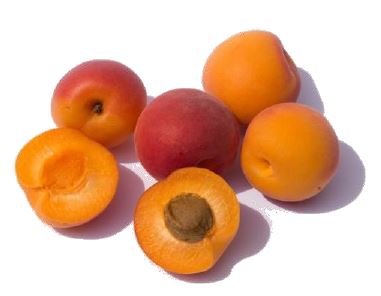 Morele są bogate w błonnik i dlatego są pożyteczne do wzmocnienia gładkich ruchów jelit. Często są one zalecane dla pacjentów, którzy regularnie cierpią z powodu zaparć, ze względu na ich właściwości przeczyszczające.

Błonnik jest dobrym sposobem na zmiękczenie stolca. W ten sposób łatwiej jest go przetransportować przez wnętrzności do układu wydalniczego. Błonnik stymuluje wytwarzanie soków żołądkowych i polepsza trawienie, co skutkuje lepszym wchłanianiem składników odżywczych i rozkładanie pokarmu w celu łatwiejszego przetwarzania. Ponadto, błonnik aktywuje również ruch perystaltyczny przewodu pokarmowego, a ruchy mięśni gładkich regulują pracę jelit.

Duża ilość witaminy C, a także potasu i błonnika pokarmowego przyczyniają się do udoskonalenia zdrowia układu krążenia. Witamina C chroni serce przed wolnymi rodnikami, potas obniża ciśnienie krwi, rozluźniając napięcie naczyń krwionośnych i tętnic, podczas gdy błonnik pokarmowy usuwa nadmiar cholesterolu z wyściółki naczyń i tętnic, usuwając je i zmniejszając obciążenie serca.

Mandora – Ortanique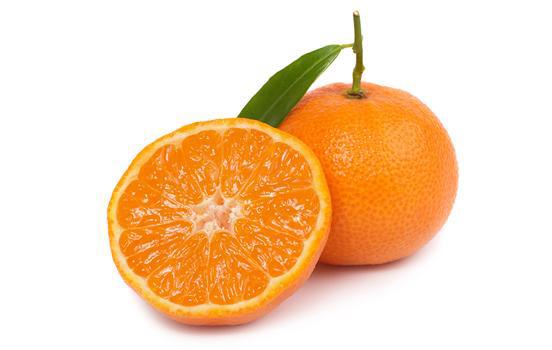 Mandora (Ortanique) jest doskonałą krzyżówką mandarynki i pomarańczy, to owoc, który łączy najlepsze cechy dwóch owoców. Mandora jest owocem w kształcie stożka, z cienką, ale żylastą skórką ciasno przylegającą do miąższu, co powoduje, że obieranie wymaga trochę czasu. Jasnożółto-pomarańczowa skórka jest bardzo ładna i zazwyczaj jest bardzo czysta i gładka. Miąższ jest bardzo soczysty o charakterystycznym i bogatym smaku dzięki długiemu dojrzewaniu na drzewie. Ta mandarynkowa pomarańcza jest średniej wielkości o dość płaskim kształcie o głębokim pomarańczowym kolorze. Miąższ jest delikatny i niezwykle soczysty, często przekraczający 60% masy całego owocu.

Zazwyczaj owoce Ortanique pochodzą z Cypru (gdzie nazywają się Mandor), Izraela (Topaz) i Urugwaju (Urunique), ale uprawia się w wielu innych krajach cytrusowych, jak Republika Południowej Afryki (Tambor) i oczywiście Jamajka. Sezon na mandory trwa od stycznia do kwietnia. Sezon na mandory trwa od stycznia do kwietnia.

Mandora ma bardzo mało kalorii (53 kalorie / 100 g). Jest cennym źródłem przeciwutleniaczy flawonoidowych, takich jak naringenina, naringina, hesperetyna, witamina A, karoteny, ksantyny i luteiny; w rzeczywistości kilka razy wyższa niż w pomarańczach. Jest bardzo bogatym źródłem witaminy C (kwas askorbinowy), witaminy rozpuszczalnej w wodzie. Odpowiednie ilości błonnika w żywności są pożyteczne w prawidłowym wypróżnieniu, działając jako środek przeczyszczający. Pektyna i hemiceluloza ograniczają wchłanianie cholesterolu w jelitach, co zmniejsza ryzyko otyłości. Błonnik pokarmowy w tym owocu poprawia również trawienie, co jest prozdrowotne dla ogólnego funkcjonowania organizmu. Jest to pożyteczny owoc w przypadku choroby woreczka żółciowego, zatrucia płuc i łamliwości naczyń włosowatych.

ORGANIZACJE

Organizacje uczestniczące w programie to:
PANAGROTIKOS Cypr – Koordynator

Partnerzy projektu:
Union of Hellenic Chambers (UHCC)
Bulgarian National Horticultural Union (BNHU) 
PRODCOM Romania




Związek Rolników Panagrotikos jest zdecydowanie największą organizacją rolniczą na Cyprze. Jest to organizacja non-profit założona w 1989 roku przez rolników i pasterzy, ma swoje lokalne biura we wszystkich większych miastach i biuro centralne w stolicy wyspy - Nikozji.
Panagrotikos Farmers Union, ma pod swoim patronatem i nadzorem wszystkie spółdzielnie i związki rolnicze na Cyprze.

Główne jego cele to: rozwój gospodarki rolniczej; poprawa warunków pracy i życia osób mieszkających na obszarach wiejskich; rozwój społeczny i technologiczny w rolnictwie i regionach wiejskich oraz oczywiście ochrona środowiska. Ponadto, nasza Unia promuje tworzenie projektów badawczych i promocyjnych związanych z produktami rolniczymi, tworzenie centrów informacyjnych i okresowo prowadzi programy szkoleniowe dla wszystkich swoich członków.

Członkowie są mieszkańcami Cypru w wieku powyżej lat 18, rolnikami, producentami zbóż, plantatorami ziemniaków, żniwiarzami, plantatorami owoców cytrusowych, hodowcami bydła, hodowcami drobiu, rybakami, hodowcami ryb i ogólnie wszystkimi osobami związanymi z rolnictwem i zwierzętami hodowlanymi.

Poza organami administracyjnymi wywodzącymi się z wybranych przedstawicieli z członków Związku, którzy będą bezpośrednio zaangażowani w realizację programu, Panagrotikos zatrudnia stały personel wysokiego szczebla, który będzie aktywnie zaangażowany w administrowanie i zarządzanie Programem.




Członkowie UHCC to 59 izb obejmujących cały kraj. Unia reprezentuje Izby w kraju i za granicą oraz wyraża ich stanowiska i poglądy. Wszystkie 59 greckich izb uczestniczy na równych zasadach w UHCC: Handel - Przemysł - Rzemiosło i Profesjonaliści. W szczególności, każde województwo ma mieszaną izbę, z wyjątkiem trzech największych miast w kraju, które mają po trzy osobne izby. Korzystając z tej sieci, UHCC reprezentuje cały świat biznesu naszego kraju: mianowicie 900 tysięcy greckich przedsiębiorstw. UHCC i izby członkowskie są łącznikiem między przedsiębiorstwami a administracją publiczną oraz oficjalnym forum dialogu między państwem a producentami.

Rozwijając stałą sieć komunikacji i współpracy z jej członkami-Izbami, UHCC oferuje greckim przedsiębiorstwom różne usługi w celu poprawy środowiska biznesowego, w którym działają, oraz lepszego dostępu do różnych środków finansowych. Co więcej, poprzez składanie i przekazywanie różnych wniosków dotyczących przedsiębiorczości, może interweniować w procedury podejmowania decyzji dotyczących kwestii i problemów związanych z przedsiębiorczością oraz znacząco przyczyniać się do kształtowania polityki gospodarczej. Poza tym, za pośrednictwem różnych izb lokalnych - UHCC jest jedynym greckim organem reprezentującym i wyrażającym poglądy całego świata biznesu, a co za tym idzie, środowisk produkcyjnych (handel, rzemiosło, przedsiębiorstwa zawodowe, przemysłowe i usługowe).

Izby w Grecji prowadzą najbardziej kompletną krajową sieć komunikacyjną na poziomie światowym biznesu, przy czym UHCC jest centrum referencyjnym, a różne lokalne izby członkowskie są jednostkami regionalnymi, które są również odpowiedzialne za promowanie rozwoju gospodarczego w lokalnej gospodarce regionu. Ponadto za pośrednictwem więzi UHCC z Eurochambres (organem koordynującym wszystkie europejskie izby) powyższa sieć uzyskuje wymiar europejski.

Główną troską UHCC jest próba rozszerzenia jej roli, a także roli Izby, jako autentycznych rzeczników społeczności biznesowej, głównie poprzez podejmowanie nowych inicjatyw, wspierających wzrost gospodarczy kraju, biorąc udział jako agencja wdrażająca projekty rozwojowe i udzielającą usługi strategiczne. Izby i UHCC mogą lepiej i skuteczniej zarządzać projektami rozwojowymi, ponieważ posiadają zarówno niezbędne środki, jak i wymagane doświadczenie.

UHCC pełni głównie rolę koordynacyjną i uzupełniającą w stosunku do działalności Izb i bynajmniej nie konkurencyjną. Zgodnie z zasadą pomocniczości UHCC interweniuje tylko w przypadku, gdy jej działanie jest bardziej skuteczne niż działania jej członków. Po uzgodnieniach z lokalnymi izbami, UHCC przekazuje administracji centralnej sprawy o znaczeniu lokalnym lub regionalnym, które należy rozwiązać na korzyść społeczności biznesowej i lokalnych interesów.



Prodcom jest podmiotem prawnym typu non-profit działającym na podstawie prawa prywatnego, którego celem jest reprezentowanie interesów członków w kontaktach z osobami fizycznymi i prawnymi, władzami publicznymi, organami wewnętrznymi i międzynarodowymi, na tematy rolnicze.

Reprezentuje on producentów warzyw w ogrzewanych szklarniach, solariach i na polu, producentów owoców i pieczarek, transportowców, przedsiębiorców zajmujących się przechowywaniem w celu przeróbki i kondycjonowania w celach handlowych, przetwórców warzyw, owoców, grzybów oraz handlowców świeżych i przerobionych płodów rolnych. Zajmuje się również badaniami naukowymi i inwestycjami w infrastrukturę i technologię.

Organy zarządzające i nadzorujące Krajowego Stowarzyszenia Producentów Warzyw w szklarniach, solariach i na polu LEGROM to Walne Zgromadzenie, Zarząd i Prezes.
Członkami stowarzyszenia są najważniejsze firmy branży świeżych owoców i warzyw w kraju.
PRODCOM LEGUME FRUCTE ma następującą strukturę:
Krajowe Stowarzyszenie Producentów Warzyw, uprawianych na polu i w szklarniach - 255 członków
Stowarzyszenie Transylwańskich Producentów Owoców - 21. członków 
Stowarzyszenie Mołdawskich Producentów Owoców - 128. członków 
Krajowe Stowarzyszenie Producentów Grzybów - 33. członków 
Romconserv Employer (Krajowe Stowarzyszenie Przetwórców Warzyw i Owoców) - 21 członków

Organizacja reprezentuje branżę rolniczą, w tym całe gałęzie producentów owoców, warzyw i grzybów, łącznie reprezentujących znaczący procent rynkowy, o wartości około 800 milionów euro rocznie. Branża reprezentowana przez Krajową Międzyprofesjonalną Organizację Warzyw i Owoców PRODCOM, zajmuje bardzo ważny segment rolnictwa rumuńskiego, wynoszący ponad 35%.

Organizacja zrzesza jak producentów poszczególnych produktów, tak i geograficznych grup producentów, organizacji, małych i dużych gospodarstw, osób fizycznych, magazynów, fabryk konserw z 60% województw w kraju.

Członkowie uprawiają łączną powierzchnię 200 hektarów ogrzewanych szklarni, ponad 500 ha zimnych szklarni i solariów, ponad 3000 ha upraw warzyw na polu, znaczące obszary drzew owocowych, dodatkowo prowadzą 30 fabryk konserw o zdolności produkcyjnych od 300 tys., firmy transportu specjalistycznego, jednostki wyspecjalizowane w zaopatrywaniu w nasiona, szkółki ogrodnicze, sklepy rolnicze i wysokiej klasy specjaliści.

Organizacja międzybranżowa jest członkiem COPA-COGECA z przedstawicielstwem w Brukseli.



Bułgarski Krajowy Związek Ogrodniczy (BNHU) został założony w maju 2003 r. jako organizacja non-profit. Obecnie większość członków BNHU to główni producenci tradycyjnych i nietradycyjnych bułgarskich warzyw. Jednym z głównych celów Związku jest wspieranie rozwoju eksportu i zwiększenie konkurencyjności bułgarskich owoców, warzyw i kwiatów na rynkach międzynarodowych.

Celem osiągnięcia swoich zamiarów, BNHU pośredniczy w nawiązywaniu kontaktów biznesowych, informując członków Związku o organizowaniu wystaw i targów w kraju i za granicą, a kiedy to możliwe, udziela im wsparcia w uczestnictwie w nich i wiele innych działalności.

Związek bierze udział w opracowywaniu i przygotowywaniu Narodowej Strategii Rozwoju Ogrodnictwa we współpracy z Ministerstwem Rolnictwa i Żywności oraz instytutami naukowymi.

Obecnie, większość członków BNHU to wielcy i średni producenci tradycyjnych i nietradycyjnych warzyw i owoców. Około 20% członków to sadownicy w nowo założonych sadach. Członkowie BNHU produkują wiśnie, śliwki, jabłka, morele, brzoskwinie, gruszki, pigwy, truskawki, winogrona, melony, arbuzy, pomidory, ogórki, korniszony, pieprz, sałaty, kapusta, szpinak, szparagi, bakłażan, cukinia, groszek, soczewica, por, buraki czerwone, ziemniaki, dynie, soki owocowe, sadzonki, sadzonki warzyw.

Aktywna pozycja Związku w pracach nad Strategią znacznie ułatwia zaistnienie Związku w przestrzeni publicznej i jego uznania jako oficjalnego partnera państwa i organów publicznych związanych z rolnictwem w tym kraju.